Oil and gas equipments we supply
We supply a wide range of flow control system, actuators, valve products and parts for oilfield, refinery, petrochemical plant, marine and industrial applications according to API 6A, 6D specification for various pressure classes and sizes and applications.
pumps, parts and accessories
Reliant Exim LLC regularly supply a wide range of Pump products and parts (ANSI and ISO) to the Oil & Gas projects, refineries, petrochemical plants and marine application.
| | |
| --- | --- |
| Centrifugal Pumps | Measuring Pumps |
| Commercial Pumps | Mud Pumps |
| Diaphragm Pumps | Oil Well and Oilfield Pumps |
| Dispensing Pumps | Quintiplex Pumps |
| Down Well Pumps | Reciprocating Pumps |
| Downhole Sucker Rod Pumps | Rotary Pumps |
| Duplex Pumps | Submersible Pumps |
| Fluid Power Pumps | Triplex Pumps |
| High Pressure Pumps | Vacuum Pumps |
| Industrial Pumps | Vertical Turbine Pumps |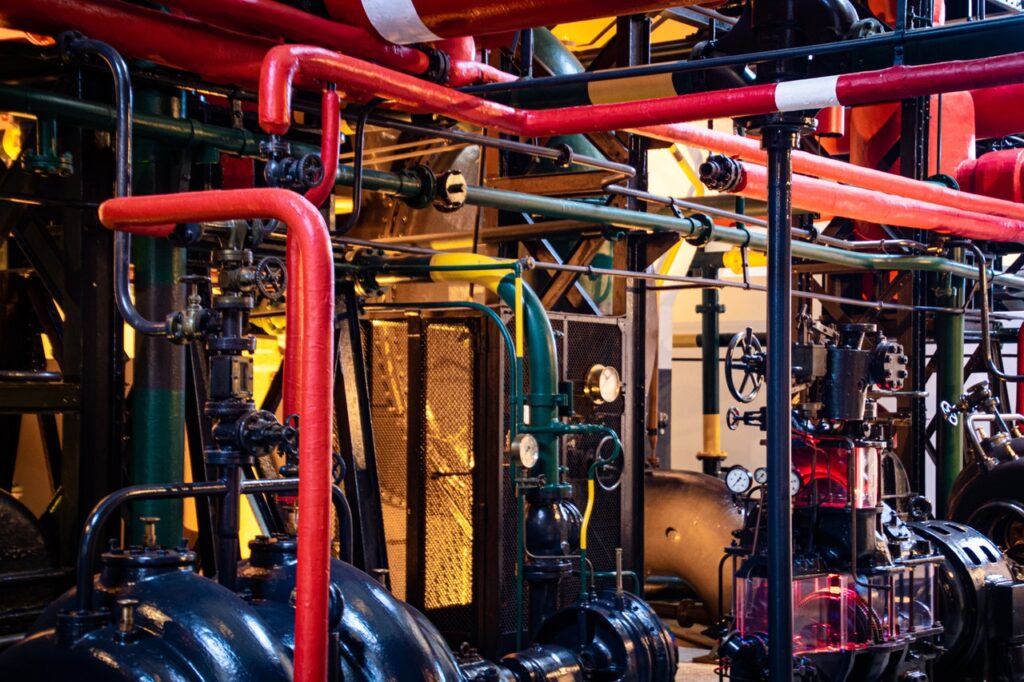 We also offer a complete line of chemical pump, heavy duty process pumps, slurry pumps, vertical cantilever pumps, double suction pumps, vertical turbine pumps and many other types of pump and pump parts for a wide variety of services.
Water Glycol Pumps for Wellhead Safety Control
Pumps for Panel Systems
Deepwell Turbine Pumps
Positive Displacement Pumps
Hydraulic Components for Power Packs
Packaged pump and control skid
We offer more than 100 varieties of pumps designed for high volume and low maintenance operations. We are practically able to supply any Pump and Parts according to specific project requirement, drawings and parameters.
| | | |
| --- | --- | --- |
| ANSI B73.1 Horizontal Pumps | Fire Pumps | Single Stage Double Suction Pumps |
| ANSI B73.2 Vertical Inline pumps | Heavy Duty Process Pumps | Single Suction Centrifugal Pumps |
| API 610 Pumps for Refinery Service | Hermetically Sealed Pumps | Single Suction Volute Type Pumps |
| Boiler Feed Pumps | High Pressure Water Supply Pumps | Slurry Pumps |
| Bottom Suction Pumps | Horizontal Split Casing Pumps | Solid Casing Centrifugal Pumps |
| Charge Pumps | Immersion Sump Pumps | Stainless Steel Centrifugal Pumps |
| Chemical Pumps | Industrial Vertical Process Pumps | Submersible Centrifugal Pumps |
| Frame Mounted End Suction Pumps | Multi Stage Close Coupled Pumps | Submersible Disc Centrifugal Pumps |
| Close Coupled Pumps | Multi Stage Double Suction Pumps | Vertical Cantilever Pumps |
| Deep Well Pumps | Mutlistage Canned Motor Pumps | Vertical Immersion Vortex Sump Pump |
| Diagonally Split Casing Pumps | Packaged Pumps | Vertical In-Line Pumps |
| Diffuser Type Pumps | Sealless Centrifugal Pumps | Vertical Multi-Stage Pumps |
| Diffusers | Sealless Vertical Pumps | Vertical Split Casing Barrel Type Pump |
| Double Suction Horizontal Split Pump | Self Priming Centrifugal Pumps | Vertical Turbine Pumps |
| Double suction Pumps | Side Suction Centrifugal Pumps | Vertically Split Casing Pumps |
| Double Suction Volute Type Pumps | Single Stage Canned Motor Pumps | Water Lubricated Circulators |
| Dry Pit Pumps | Single Stage Centrifugal Pumps | Wet Pit Pumps |
| End Suction Centrifugal Pumps | Single Stage Close Coupled Pumps | |
| | |
| --- | --- |
| Access Doors | Leak Detectors |
| Alarms | OEM Pumps |
| Basket Strainers | Oil Pressure Monitors |
| Check Valves | Oil Treatment Kits |
| Communications Connectors | Piping |
| Control Panels | Power Load Monitors |
| Deep Well Packer Adapter | Pre-Assembled Pump Skids |
| Electrical Controls | Pump and Panel Switches |
| Electrical Enclosure | Pump Temperature Controls |
| Extension Leads | Quartz and Powder Reference Leaks |
| Filtration Devices | Thermostatic Modulation |
| Fittings | Traps and Catchpots |
| Gas Ballast Adaptors | Trolleys |
| Gauges | Tube Heat Exchanger |
| Gear Reducers | Vacuum Sniffer Probes |
| Inlet and Exhaust Filters | Valves |
| Inlet and Exhaust Traps | Vent and Surge Tank |
| Junction Boxes | Vibration Isolators |
| | Wiring |